Healthy Soil, Healthy Humans
Coming from generations of farmers, Ed Wright is introducing Syntropic and Regenerative Agricultural Practices on this Sunshine Coast small farm.
Syntropic Agriculture includes incorporating trees to create food forests, while Regenerative Agriculture is all about building soil health to retain more water and have healthier, more productive soil.
These practices result in long-term benefits for the productivity and regeneration of the landscape.
The indicators of these benefits include:
Improving water cycle,
Increased water infiltration rate,
Improving carbon cycle,
Increased carrying capacity,
Better-quality soil and pasture health,
Enhanced productivity,
Superior plant and soil microbe diversity,
Greater drought resilience of property, and ...
More support for wildlife
Happy healthy people.
The success of Syntropic and Regenerative Farming is leading to innovation  and healhteir soil.
Without this new approach to farming, it is widely predicted that the world only has 60 years of topsoil left, before it literally blows away.
"Dustbowls" and topsoil depths reduced from metres thick to just a few inches are increasingly common over the world. 
Here are some images of Regenerative Agriculture in practice in Australia, showing "no till cultivation", courtesy of "Auscrimper":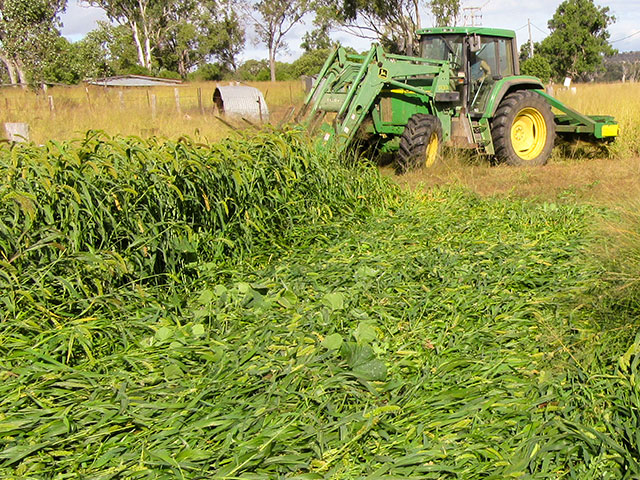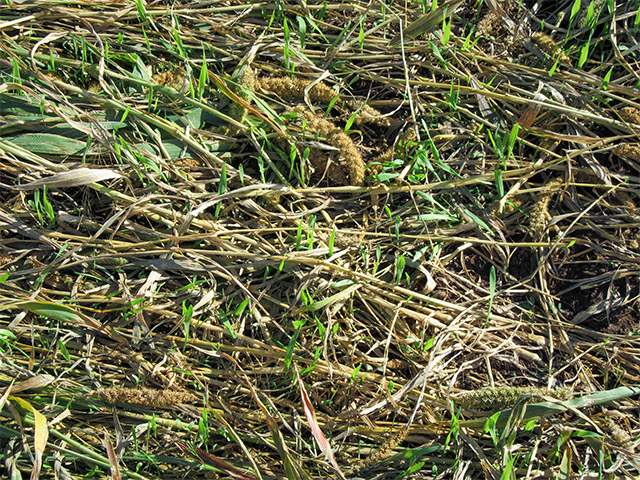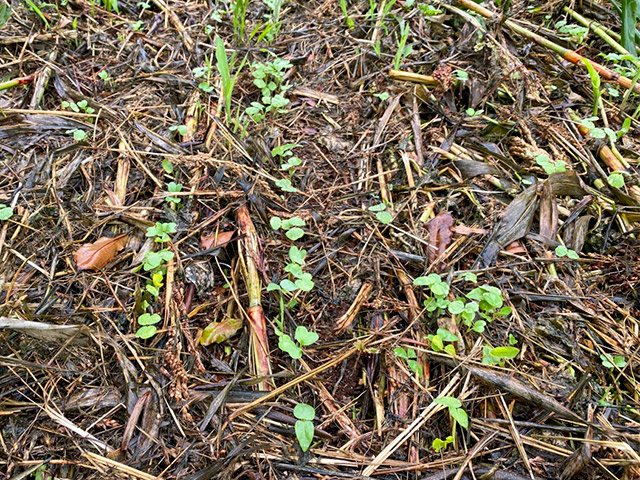 We look forward to you coming to see us at Bamboo Park.
Bamboo absorbs greenhouse gases faster
Bamboo absorbs carbon dioxide and releases 35% more oxygen into the atmosphere than an equivalent stand of hardwood trees. Bamboo's rapid biomass accumulation and effective fixation of CO2 gives it an extremely high carbon sequestration capacity. [3]
3.Global Ecology and Conservation Volume 3, January 2015, Pages 654-663. Managing woody bamboos for carbon farming and carbon trading.
Bamboo protects topsoil layers
Once sugar cane fields are clear-cut and the stumps are sprayed or burned to provide space for the next growing crops, erosion inevitably occurs as the topsoil and nutrients are washed away by rainfall. Eroded soil clogs rivers and streams and affects the lives of people and animals living downstream.
In contrast, bamboo roots remain in place after harvesting where they prevent erosion and help retain nutrients for the next crop.
Bamboo self-mulches and provides carbon sequestration. Soil carbon storage might help us combat global warming through positive (Humanity+) agriculture and land management practices which increase soil carbon. In addition, fertile soils produce more food, promote biodiversity, hold moisture better, and are less susceptible to erosion, floods, nutrient loss, and desertification. More microbes in the soil enable plants to grow deeper root systems which allow them to tolerate drought better, and be more resistant to pests. Enhanced carbon in soils improves soil and water quality. These are all effects which will help society feed the global population and be more resilient to the impacts of climate change.
Sources: https://blogs.ei.columbia.edu/2018/02/21/can-soil-help-combat-climate-change, https://www.ncbi.nlm.nih.gov/pmc/articles/PMC5193398.
Bamboo
After harvesting, virtually every part of the plant is used to make a wide variety of products. From soil-enriching mulch, beautiful furniture to timbercrete and construction materials, every part of the plant can be utilized.
Our goal is to apply a bamboo-based agroecosystem that makes more efficient use of the land and prevents the pitfalls of traditionally inefficient agricultural practices.
Bamboo Park's visitor centre, gardens, offices, workshops and holiday accommodation are off-grid, run completely on solar power and rainwater.
Our location is only 8 minutes from the Sunshine Coast's best beaches and the surfing mecca of Coolum, 15 minutes from the Sunshine Coast Airport, and 9 minutes to Yandina train station. Bamboo Park is also close to the Ginger Factory, Coolum Aqua Park, some of the best beaches in the Sunshine Coast, Fairhill Native Plants & Botanic Gardens, golf courses, Mount Ninderry & Mount Coolum walking trails. The iconic attractions of Noosa and the famous Eumundi Markets are only 25 minutes drive away.